Le Grand Raid de la Réunion
October 20, 2022

-

October 23, 2022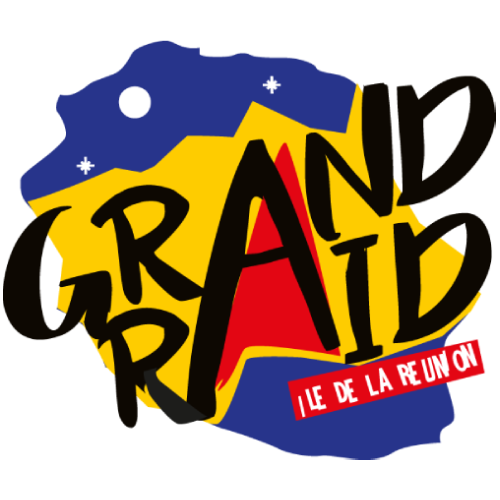 The mythical Grand Raid race is celebrating its 30th anniversary this year.
The Association Grand Raid Réunion unveils the new features of the 2022 edition which will take place from 20 to 23 October.
To mark the 30th anniversary of the Grand Raid, a festive poster has been designed by the artist Jace, featuring the "gouzous" in their raid gear, walking on the island's summits. Double anniversary, it is also the 30th anniversary of the birth of the "gouzou".
The Grand Raid Réunion association, organiser of the event, is adapting to the various health protocols in force on Réunion, as prescribed by the local authorities. The wave departures will be kept as last year.
The participants will walk along the marked trails of Reunion Island, from the beat of the waves to the summits of the mountains, through emblematic places, an exceptional biodiversity and a unique nature labelled as world heritage by UNESCO. They will also discover the mixed population of Reunion Island as they walk along the trails.
The Diagonale des Fous
New for the most mythical of mountain races: a longer course, 165 km on the programme for 10,217 metres of positive altitude difference. After Mare à Boue, the runners will go straight to the Caverne Dufour lodge instead of going to the Coteau Kerveguen.
Departure on Thursday 20 October 2022, from 21h00 on the site of Ravine Blanche, sea front of Saint-Pierre in the south of the island.
The Bourbon Trail
New: more kilometres on the first portion and up to Marla (a little more than 5 km). The start will be at 8pm. Passage through La Nouvelle in Mafate before reaching Marla for a final portion of the course identical to that of 2021.
Course: 109 km. 6,260 m of positive altitude difference. Start at 8pm at the Cilaos stadium on Friday 21 October 2022.
The Mascareignes
The course of the Mascareignes will remain identical to last year with a departure from Hell-Bourg stadium.
Course: 72 km. 3,874 m of positive altitude difference. Start on Friday 21 October 2022 at 1.00 am. Passage of the race in Mafate, la Nouvelle.
The Zembrocal Trail (by team)
New: a start will be given from Langevin and the Caverne des Hirondelles instead of Domaine Vidot.
Course: 148 km. 7,980 m of positive altitude difference. Start from Saint-Joseph, at the Caverne des hirondelles.
The finish of the runners takes place, as in previous years, at the stade de la Redoute, in Saint-Denis, in the north of the island.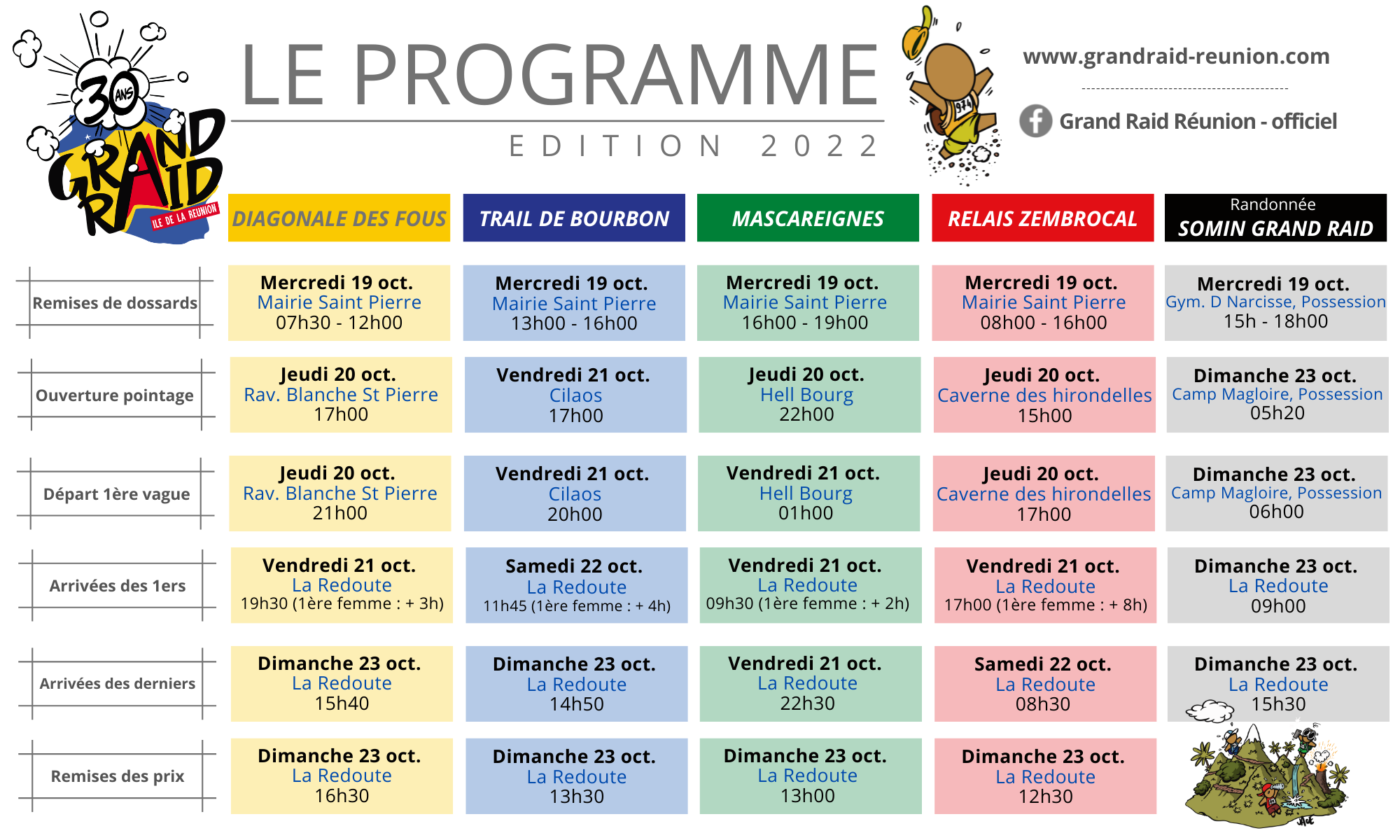 Find all races and info for inscriptions here!
Related Events