Trail du Ventoux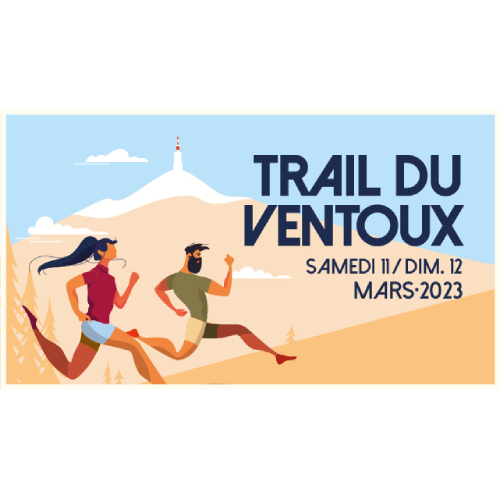 Since 1990, World Biosphere Reserve by UNESCO for the great wealth of its natural and cultural heritage, the Giant of Provence is also a favorite space for outdoor sports.
It is in this exceptional environment that the Trail du Ventoux travels, starting from Bedoin, taking the wildest paths to reach the mythical summit at an altitude of 1912 M. The passage to the summit is always a great moment, especially since the conditions can be very changeable, sometimes even forcing the race management to make last minute decisions in order to best guarantee the safety of the runners. It is not rare to find at the end of March still snow on the summits and on the ridges, while at the bottom the almond trees are already in bloom. This is one of the specificities of this event. A departure in an often spring atmosphere, on the paths and paths crossing the colored ochres and surveying the border paths between the South face and the North face, it is then a typically Provençal Trail.
Then after the separation of the two courses at 1400 M, those who continue towards the summit enter the universe of high coombs and ridges, then begins a mountain trail, in a grandiose environment.
The summit reached, will follow 5 kilometers in crests on the edge of the vertiginous northern valleys, in the background to the North the whole chain of the Alps bars the horizon, alrs that in the South in good weather we can distinguish the twinkling of the ponds of the Camargue and the Mediterranean. After passing the second supply point, we dive into the wild valley of the Grave to join the GR 91 B which bars the entire south face, passing from Jas en Jas, these old sheepfolds typical of the place and reach the last valley,that of Beaume du Chat or Maraval depending on the year to join the footpath, with these last hills between pine forests, vineyards, olive groves and truffles to complete this great course and cross the finish line in front of the towers of the Florans estate.
Find all races and information for inscriptions here!
Related Events