31 August 2022
Besides being a mountaineer, Maud is also a researcher in social sciences of sport, about risk taking and risk management in mountaineering, she recently finished her PhD. Her climbing resume contains climbs in the Alps, Patagonia, Peru, Canada, the USA and the Indian Himalaya. And now she is going with 3 fellow female climbers to Pakistan to open a new route. We met up with her in les Houches, 4 km from Chamonix, to talk about her upcoming expedition.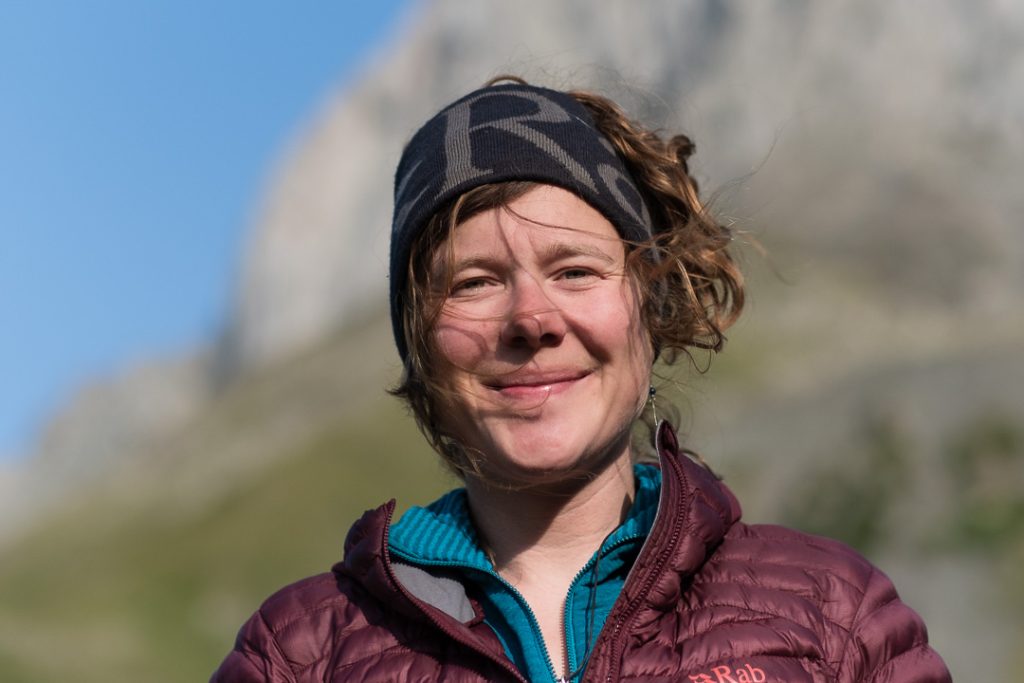 When did you finish guiding school?
I finished 2 years ago, in France it's between 40 and 50 people a year who graduate. It lasts 3-4 years here in Chamonix and it's a complete education. At the entrance test we were with 200, but it's more around 50 people who get admitted to the school. You have around 50 outings that you have to do, between skiing and ice climbing and rock climbing and mountaineering, you have to present that and you have to pass a technical test. When you pass the first test and you train good enough, you finish.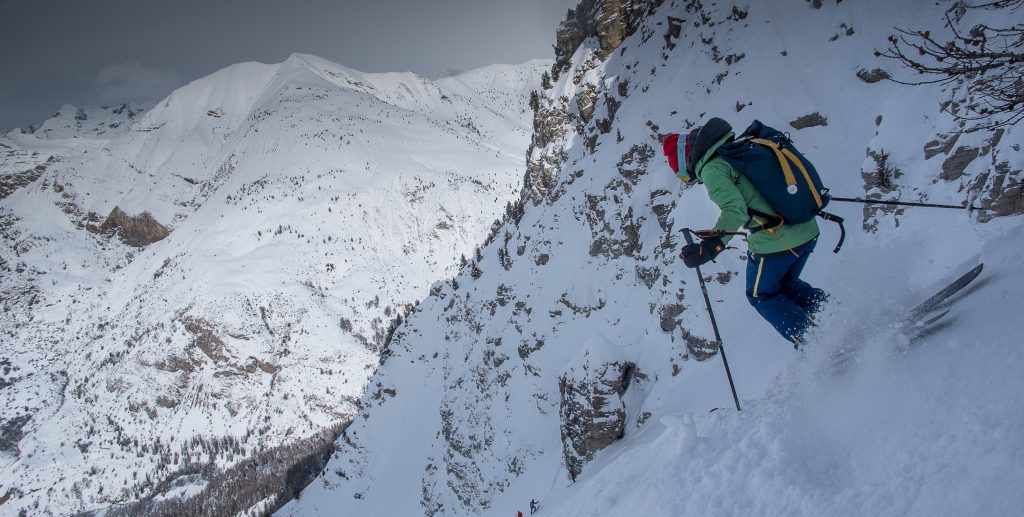 When you are in the guiding school, after 1 year you can already start working as an aspirant guide and you do this maybe 5 years. I work now a little bit with Chamonix Experience, a little bit with direct clients on my own/private and quite a bit with the French Alpine Club. There I train, mostly, a group of women who have passed some selection and they train 1,5-2 years. It's a group of 5 or 6 and I follow them for the 2 years and I do different weekends or weeks with them. They've signed up for the Alpine Club, they are more beginners and they want to learn and get better. They had to pass some test and they are less than 30 in general, there's an age limit (not always) and they just want to get better and I am the guide, so I learn them the techniques. Sometimes the job as a guide is with girls who are more beginners and they want to learn how to lead the climb.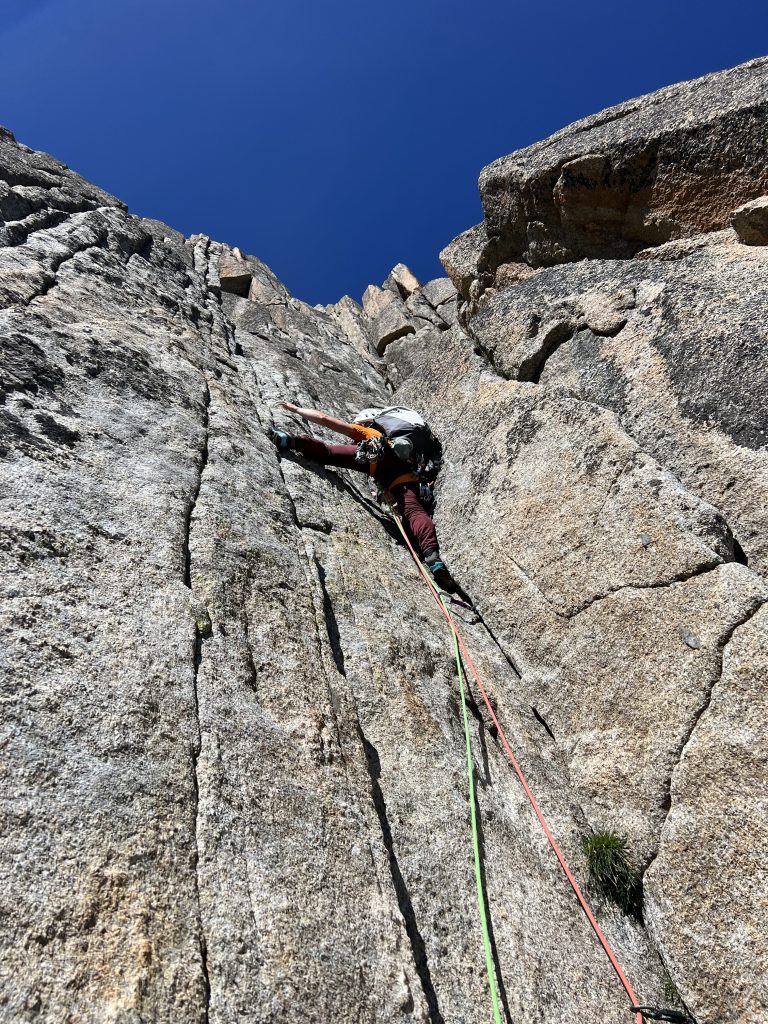 And then the expedition to Pakistan! How long have you been preparing for this?
The first time we talked about doing an expedition was in February 2022. A friend from Germany came to visit me in the Southern Alps and I was: "I really want to go on an expedition, but I don't know with whom and where and would you be motivated?" She was like: "Well, I don't know, in the spring is too soon for me". Spring and fall are the good timeframes to go on an expedition in the Himalaya's, those are the two good seasons. "I have to think about it" and then 2 weeks later she answered that she has time from the 6th of September till 11th of October, between her guiding exams. From then on we decided to do it. We found 2 other friends and now we are leaving next week!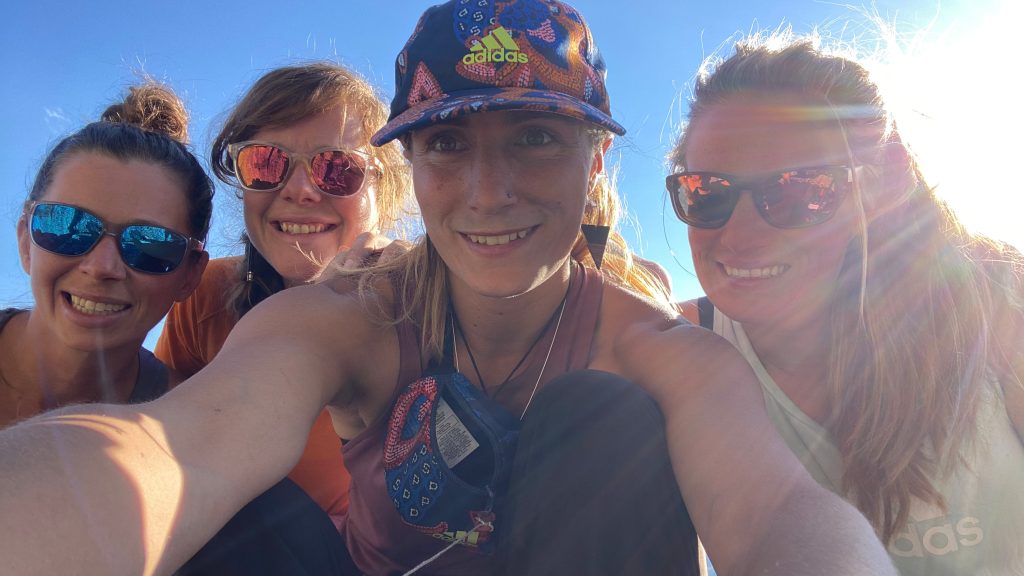 Who are the girls in the expedition?
One is French, she is Lise Billon, winner of the Piolet d'Or (the golden ice ax) an annual award. We did not meet in school because she finished her guiding school 2 or 3 years before me, but I know her from Chamonix. We also did an expedition to India together, but we actually met in Patagonia.
And one is from Germany: Raphaela Haug, she's the one who visited me in February and we had the idea together, kind of. How we met, is actually a sad story. She was a good friend of my boyfriend, he was from Germany and we were living together 4-5 months in Vallorcine (close to Chamonix) and he died in the mountains, skiing. I did not know Raphaela before, she was a good friend of him and she had heard of me and I of her. After the accident we wanted to meet and keep in contact and she was really present after he died, and now we became climbing partners.
The last one is Babsi Vigl, Barbara Vigl from Austria. She's a good friend of Raphaela, I met her maybe 2 months ago for coffee and then we met up with the 4 of us last week. We went rock climbing in Switzerland together and talked about the logistics. That was the first time the 4 of us climbed together. It's a mixed team! 1 German, 1 Austrian and 2 French.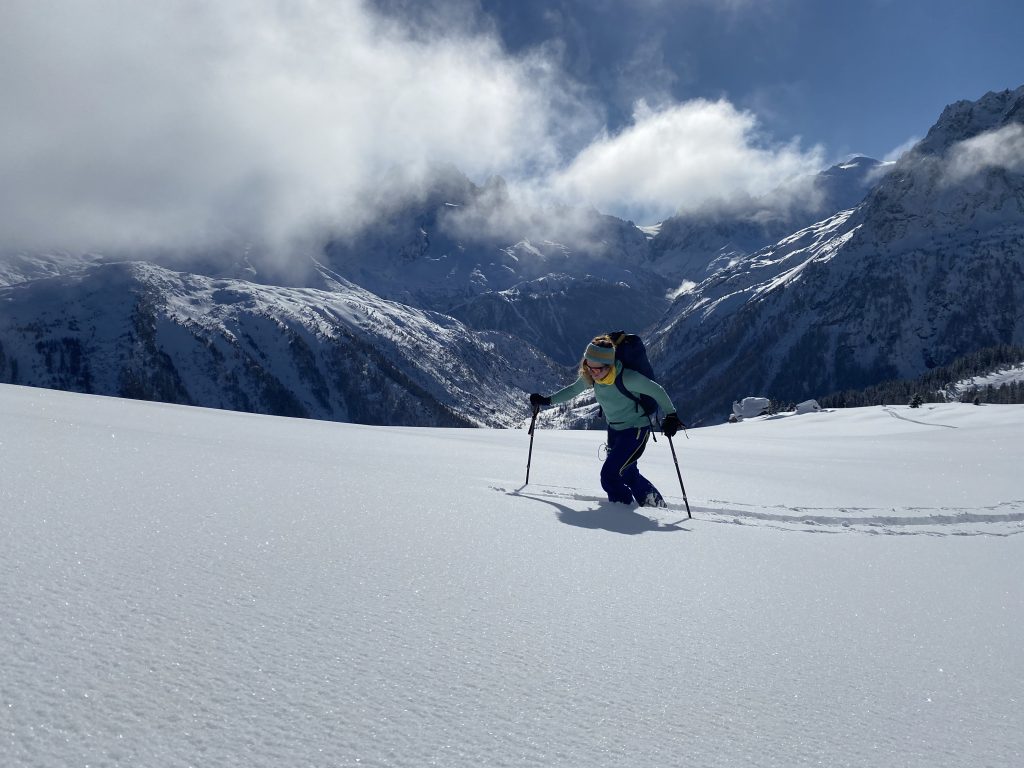 You leave next week and what is then your first destination?
First is Islamabad, the capital of Pakistan and right now it's a bit complicated, there are some political problems in Pakistan. We have a good contact there, but there are riots and problems between the people and the army. From Islamabad we take another plane, we don't stay there very long, that's where it can be more tricky. Next is Gilgit, from there we take a long jeep drive. How long depends on the road situation, the police controls, of which there are a lot. Every time we have to show that we have the right permits (for the summit) and a visa. But there will be a person of the agency with us the whole time.
How much is a permit?
It's not so much, for the big 8.000ers and 7.000ers it can be $8.000 or $11.000, but for this one, it's not very famous, it's not well known, it's a few 100 dollars.
And you will do a new route?
The peak has not been climbed yet.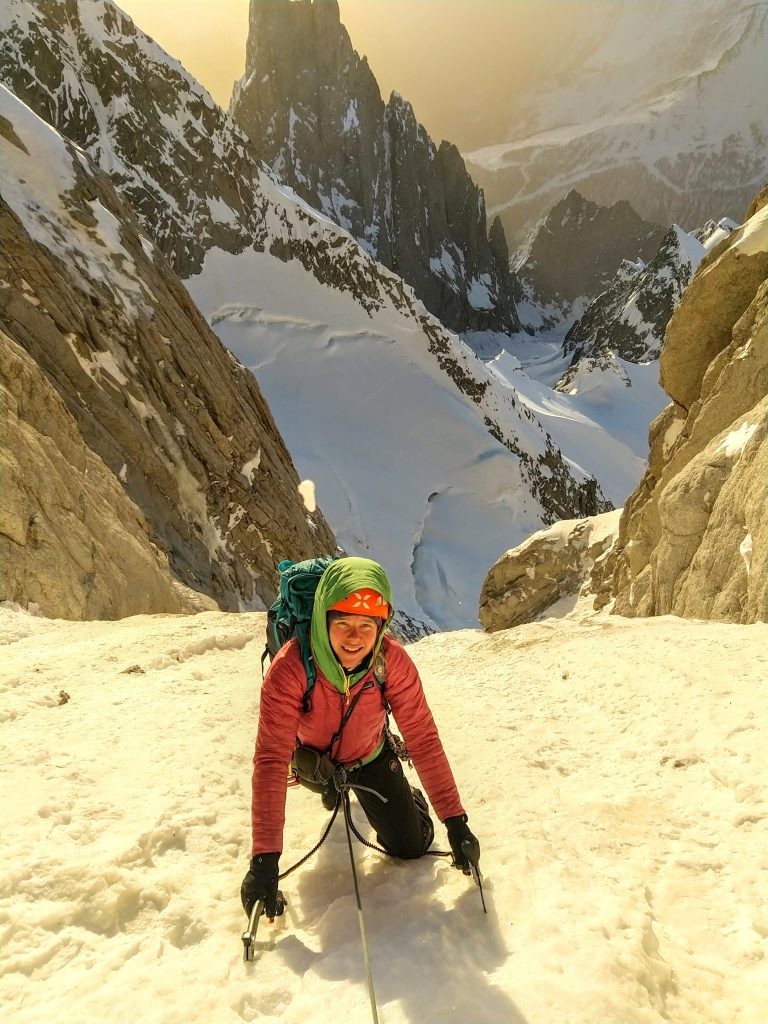 How did you find this peak?
The big question! We got lucky. No. (laughs) First it starts with friends who have been in this area, they gave us a lot of information. This area was not open for climbers for a while, it was complicated to get permits. But not long ago, in 2018 I think, the first climbers got permits after 50 years or so, that's why there are not so many peaks climbed in that area.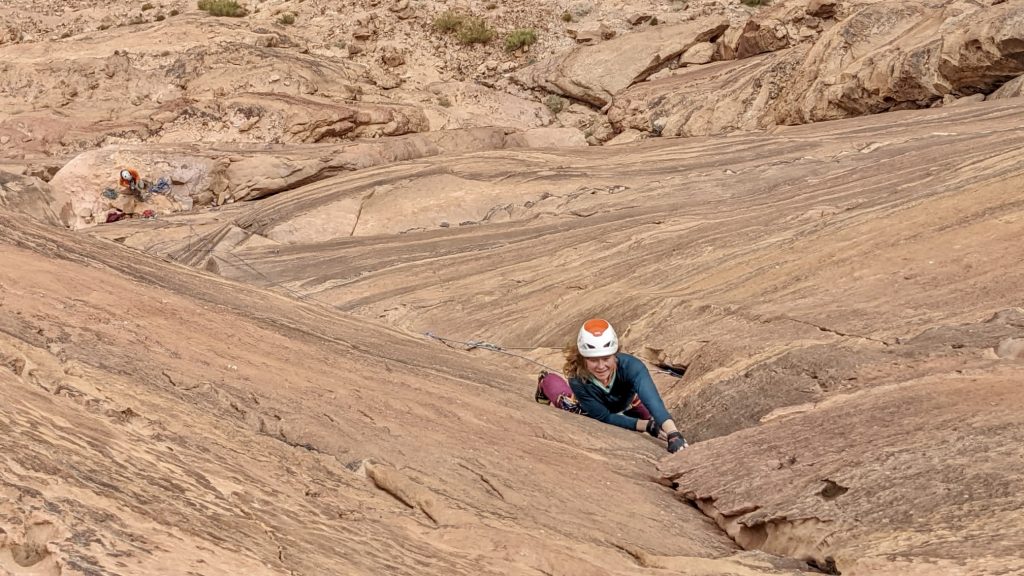 Why did they close that area?
It's close to the border with Afghanistan. In Pakistan, India, China, are a lot of areas which are closed, they don't want foreigners to go there. For the government in this area, mountaineering is more of "What is this?".
In the Gilgit-Baltistan province, they know it quite well, because there is a lot of tourists for all the 8.000 meter peaks, but this is a different province. There they are not very well used to a mountaineering expedition and permits and dealing with things like that, it was really hard to get a permit for those friends who went in 2018. They sent us some pictures and I was: "Hey, this looks nice and this looks nice!", but they did not send a picture of the mountain we want to climb, they didn't see it, it's in a different valley.
We were exploring on Google Earth and Raphaela said; "Hey, what is this mountain?" It's at 6.500, it looks interesting from the shape on Google Earth and then we did more research on it. First we checked if anybody had tried it before. There is a lot of info on what is called the American Alpine Journal and there we found that somebody had tried it, but didn't succeed. They went to the same valleys, so they should have some pictures of it. We contacted them, we got the pictures and then said: "Maybe it can be done, maybe it works!". But we really don't know till we get there.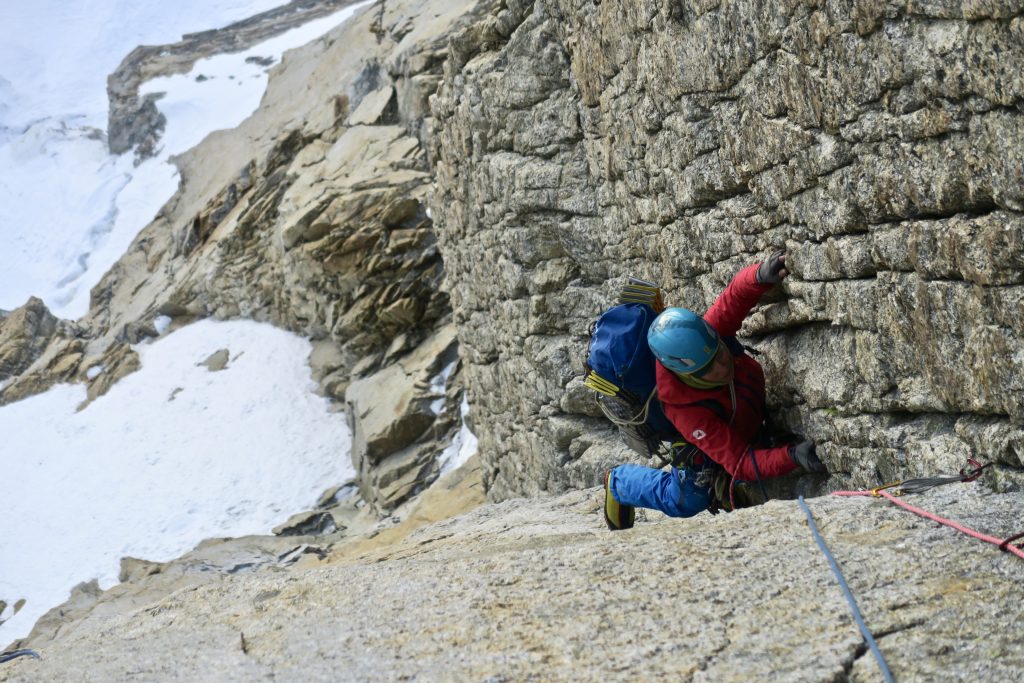 Is it a technical climb?
We make a basecamp and we will have several options from there. This peak is not the only objective, otherwise it is too frustrating I think if we don't reach it. There are so many things why it might not work out in an expedition, like you have to have the perfect snow and ice and mixed conditions and they are already not so easy. You have to be acclimatised, the team has to work well together, you gotta have the good weather window and you have to be acclimatised on the good weather window. If you have the good weather window too early in your trip, then you are not ready, because it is over 6.000 meter, so you have to do other peaks before, or the mountain not what we are imaging.
We also chose the location for the basecamp because there are a lot of options around and other mountains. So that's the main goal, but there are also other goals, other mountains that have already been climbed. If the conditions are not ideal, maybe we can repeat a route or open another route on a mountain that has already been climbed. We chose this location because there are a lot of plan B's. I have done expeditions where we have only 1 goal and if it doesn't work , there nothing else and that is really frustrating. You go all the way and you don't want to sit in a basecamp for 28 days. I'd rather do an easier summit than nothing at all.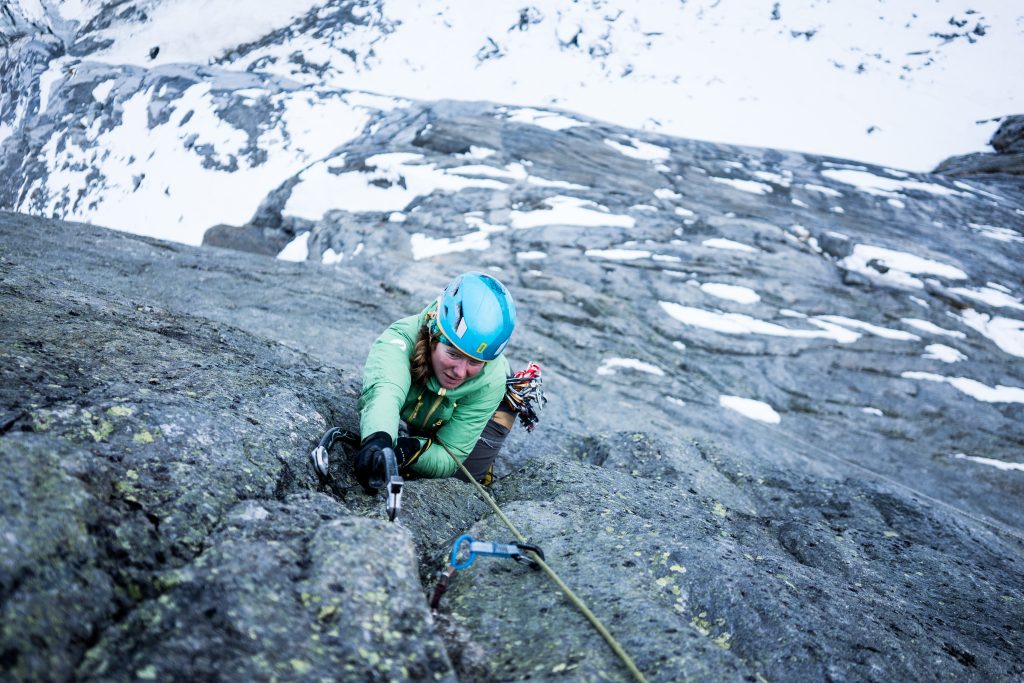 You need somebody local there?
The guy from the agency will go from the airport in Islamabad to the start or the track. They have organised porters for us, to get to base camp. So we do Islamabad, Gilgit, another plane or we drive with a jeep if the plane from Gilgit doesn't work for whatever reason. Then we have to drive for 2 or 3 days and then we just have 1 day of approach to the last village, so that's really nice, because it is quite short. And then from the last village we have porters with us.
When we arrive we, set up camp and then we have to look around with binoculars and hike, check around how it is, check the distance, look at the mountains to see if what we spotted is a good line. We still have to check, to see and maybe we change the line or maybe we have to change the objectives totally. There are tons of glaciers. If we come across a cravesse, we have to find a way around it, climbing or ropes.
What will the basecamp be like?
The basecamp is in the grass, near the river, so that will be a really nice, comfortable basecamp. But above there's all glaciers.  And it's not not existing basecamp like on Everest, it's just us, a cook and a helper. The cook is from the agency and you don't really have a choice in this, so the cook and the helper from the cook will stay in basecamp the whole time. But then in the mountains we are all by ourselves.